Would you like Judge Ashleigh to speak or serve on a panel at your organization's next event?
Judge Ashleigh has spoken on topics ranging from Women in Politics, Girl's Empowerment, Mental Health and Bullying, Sexism in the Workplace, Minority Issues, and a variety of other topics regarding the criminal justice system.
Please fill out the information below and someone will get in contact with you.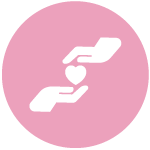 Learn how Judge Ashleigh is devoted to developing positive strategies for the youth in our community.

Paid for by the Committee to Elect Ashleigh Dunston
Post Office Box 25013
Raleigh, NC 27611
judgeashleigh.10@gmail.com